Films have aimed to portray all the things that the world has tried to hide with time. While various factors have shaped our society today, it is important to remember what influenced some of those major decisions - Cinema. Working as a catalyst for change, cinemas have created awareness and fought for the justice of its people. The Columbia Global Center Mumbai and the US Consulate General host reputed American professor Richard Pena in conversation on American cinema and its contribution to social justice.
Today, cinema is playing a major role in awakening and directing social justice in our society. Short films from as early as the start of the 20th century have focused on taking up various issues in society and calling for a change through this medium. Richard Pena, a professor and former program director of the Film Society of Lincoln Center shares with us how American cinema has evolved and portrayed the angst that grips its people.
We follow his work as he brings to light some of America's finest short films that have aided social justice through the years.
A Corner in Wheat (1909)
Directed by DW Griffith, this American short silent film tells us the story of a greedy tycoon who tries to corner the world market on wheat. While this threatens to destroy the lives of many people who can't afford to buy bread, the plot intensifies with a dramatic twist with bread, the yeast of the problem.
"A Corner in Wheat strategizes various streams of action. We are given the world of a farmer, world of a wheat king and the world of the poor trying to find bread. These streams of action relate to each other as the story progresses. As the film proceeds, we are able to understand DW Griffith's implied message. He seems to be implying that the joy of the rich is in fact the cause for the misery of the poor.

Corner in Wheat can be seen as a work that helps establish a kind of paradigm for social justice. The film shows you actions, their consequences and asks you to connect and draw your own conclusions. Griffith was a major inspiration for the later Soviet filmmakers such as Sergei Eisenstein and others who embraced their own revolution of cinema in the 1920's" says Richard Pena on the film.
2. Salt of the Earth
Salt of the Earth is another classic American independent cinema. Set in the cold war era, the story follows the US Government's aim to eliminate traces of communism in Hollywood. Dozens of actors, directors, screenwriters and producers were called and interrogated about their communist ties. One's answer could affect one's career, and that's exactly what happened in the coming years as 1000's of Hollywood's finest lost their jobs.
Paul Jarrico, a blacklisted screenwriter and film producer took a trip to the state of New Mexico and discovered a major strike by minors. He was convinced that there was a film to be made from this strike and contacted Hibert Biberman and Michael Wilson, another screenwriter on the blacklist. Released in 1954, the film became a controversial subject and later gained success, marking it "One of the essential works of the American cinema" in 1992.
"The salt of the earth was ahead of its time in depicting the ethnic strike that had always plagued the American labour movement. It is one of the best examples of American realism of that time and offers a guide to corrective action. By speaking simultaneously of labor disputes, ethnic strikes and gender equality, salt of the earth shows how all these issues are deeply related in our society" says Richard Pena on the film.
3. American Dream
Released in 1992, this acclaimed documentary focused on a workers' strike that took place in Minnesota in the mid 1980's. After the employee's wages and benefits get cut, the local union holds a strike among various unprecedented complications that arise. The documentary was directed by Barbara Kopple and won the Academy Award for Best Documentary in the same year.
"American dream is a great example of social justice. Kopple spent time with people on various sides of the issue which helped her direct the story better. She brings an oversight to an issue that continues to have great relevance in America today, showing perhaps above everything else the 'human cause of changes' in the US economy and industrial structure" says Richard Pena on the film.
4. Life and Debt
Life and Debt is an award-winning American documentary film by Director Stephanie Black. Released in 2001, this film examines the economic and social situation in Jamaica, and the resulting impact of the IMF and World Bank policies on the people.
"For me, Stephanie Black is not so much interested in every day experiences, but how large external forces affect daily lives and local economies. Her work could be compared to that of DW Griffith. She sets up a dialogue of characters between farmers, Jamaican Government officials, tourists, representatives of the IMF and allowed their comments and observations to collide with each other allowing viewers again to connect the dots and fill in the blanks" says Richard Pena on the film.
5. ​Island of flowers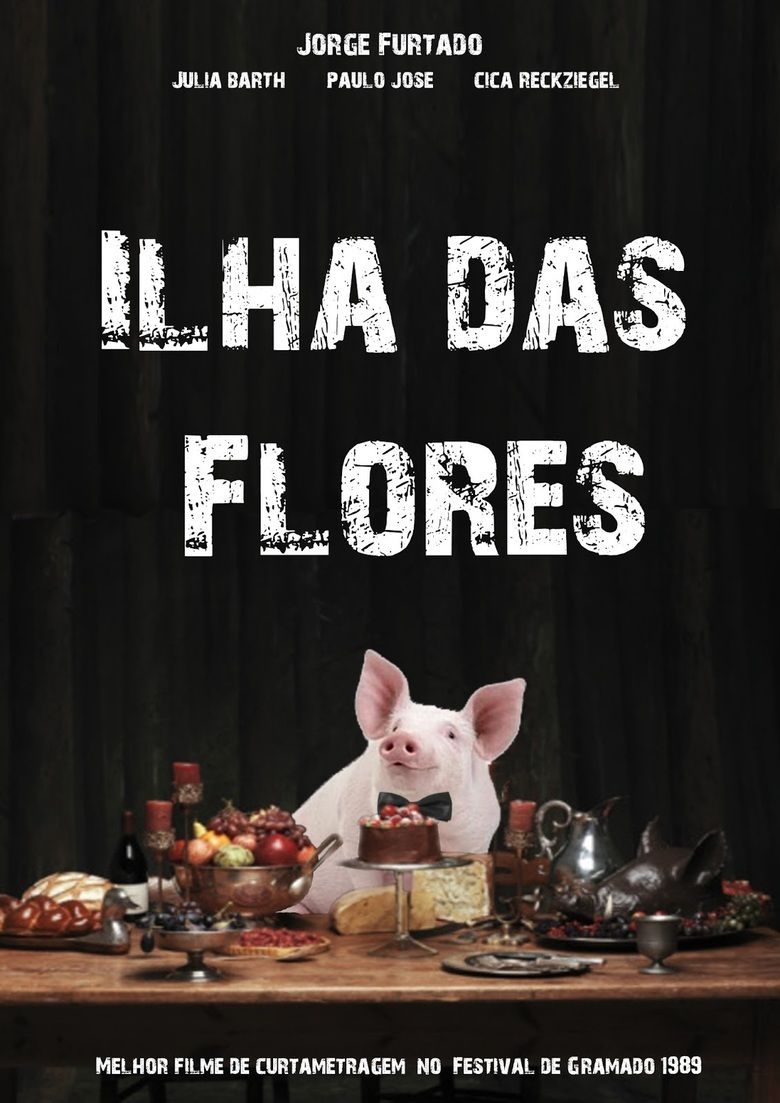 This unique Brazilian short film by Jorge Furtado in 1989 tracks the path of a tomato from a garden to the wastelands, only to reveal a shocking story hidden in our society. The following year, the critically acclaimed film was awarded "The Best Brazilian film of the year" by the Brazilian National Bishop Confederation and later recognized as one of the '100 most important short films of the century'.
"The use of humor here is a dangerous thing. Are they laughing too much about this particular situation or following a weird logic? As it builds up, this 'weird logic' ends up in a real-life horror. We go through this whole process to discover that in this system woman, children and human beings indeed eat after pigs!" says Richard Pena on the film.
A professor at the Columbia University, Richard Pena believes that young filmmakers should make those films that say what they want it to say. Social films have worked hard to create a sense of awareness and betterment in society. In a digital age, change is a result of what we see, cinema being its preferred medium.