Bollywood doesn't just remake, but has inspired Hollywood to do the same. Let's look back at some of Hollywood's notable films that have been taken right from the scripts of Bollywood.
1. Leap Year (2010) – Jab We Met (2007)
Although the Director of Leap Year says that this film is NOT a remake of Jab We Met, let's take a quick recap of the story.
Leap Year, just like Jab We Met, tells us about an enthusiastic and talkative girl who plans to propose his boyfriend. In a twist of fate, the happy girl encounters a man who is down and out on his luck. They end up spending a night in a hotel room and fall in love. After a brief period of time, both of them meet up and re-unite.
2. Pearl Harbor (2001) – Sangam (1964)
You would have definitely thought that Pearl Harbor was a great film dedicated to the incident that took place over there during the 2nd World War. But could this film actually have Bollywood roots after all?
The Hollywood film Directed by Michael Bay wasn't much ado about the incident at Pearl Harbor, but a serious love triangle between 2 best friends and a girl.
The only notable difference here is that in Sangam, only 1 friend was a pilot, whereas both the friends were pilots in Pearl Harbor.
3. A Common Man (2013) – A Wednesday (2008)
This is a still from the movie – A Common Man.
And … this is a still from the movie – A Wednesday
Apart from both of them loving their roof-top work desk, the plots are a perfect match. 'A Common Man' isn't just inspired by 'A Wednesday', but is an official remake of Director Neeraj Pandey's film. The Bollywood version had starred Naseerruddin Shah, whereas the Hollywood version showed Ben Kingsley in the lead. The remake won several awards in the film festivals including the Best Picture, Best Actor as well as the Best Director at the Madrid International Film Festival.
4. Fear (1996)—Darr (1993)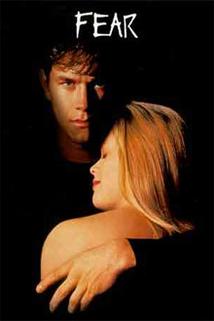 Hollywood: If you're going to stalk, do it the right way! Here is an inspired movie with a twist in the end. Apart from a direct translation of the film, Mark Wahlberg also carved his chest with the girl's name on it, much like the Bollywood version played by Shar Rukh Khan.
The only difference comes in the end of the film when the Hollywood stalker becomes the girl's boyfriend while the Bollywood stalker unlike Shah Rukh Khan, loses the girl.
5. Win a date with Tad Hamilton (2004) – Rangeela (1995)
The 1990's was a popular era for remakes in Bollywood. Many films inspired the Indian Film Industry within itself while others left their mark on Hollywood.
Love triangles are fun to watch, as long as you are not a part of it. Following the same plot, here is the story of a town girl who is confused between the love from her best friend and that of a movie star. Who will succeed in this 'confused romantic'?
6. Delivery Man (2013) – Vicky Donor (2012)
Here's a look at Hollywood's most fertile lead actor - Vince Vaughn. This film is a direct inspiration from its neighbor – Bollywood, which talks about the basic concept of sperm donation through its lead actor Ayushmann Khurrana. The only difference between the 2 movies is in the number of kids. Ayushmann's sperm donations ha 53 kids, whereas the fertile Vince had a staggering 533 kids!
7. Kill Bill Vol. 1 (2003) – Abhay (2001)
Regional films are doing really well in India and here is proof why. Abhay, a Hindi-language film was originally an adaptation of Aalavandhan, a Tamil film with the same lead – Kamal Hassan.
Although there are certain changes in the plot, Director Quentin Tarentino admits to Anurag Kashyap that the action sequences were inspired by the film – Abhay.